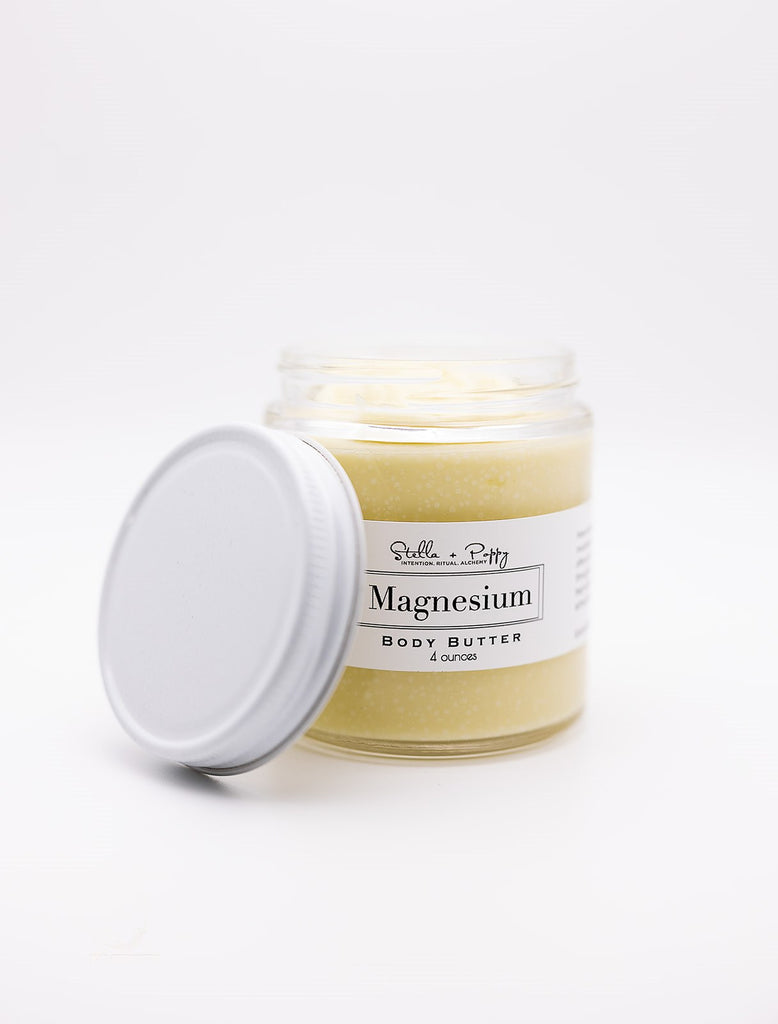 Magnesium Body Butter
$19.25
A good share of the world's population lacks the nutrient magnesium. Our soil doesn't hold the nutrients it once did. And without magnesium, we end up having trouble sleeping, can get migraines, struggle emotionally with anxiety, and get restless leg syndrome, to name a few.

Many women going through menopause also have sleepless nights, and restless legs seem to be much more prevalent at this time as well.

At Stella + Poppy, we have formulated a beautiful magnesium butter to help you get the magnesium your body deserves.

We use only the purest, organic ingredients, which means our body butter does not make you itch. We also use organic sweet birch essential oil to give you extra pain relief and a relaxing boost.

We use it at bedtime to get a restful night's sleep naturally, but our magnesium body butter can be used throughout the day when you need it.