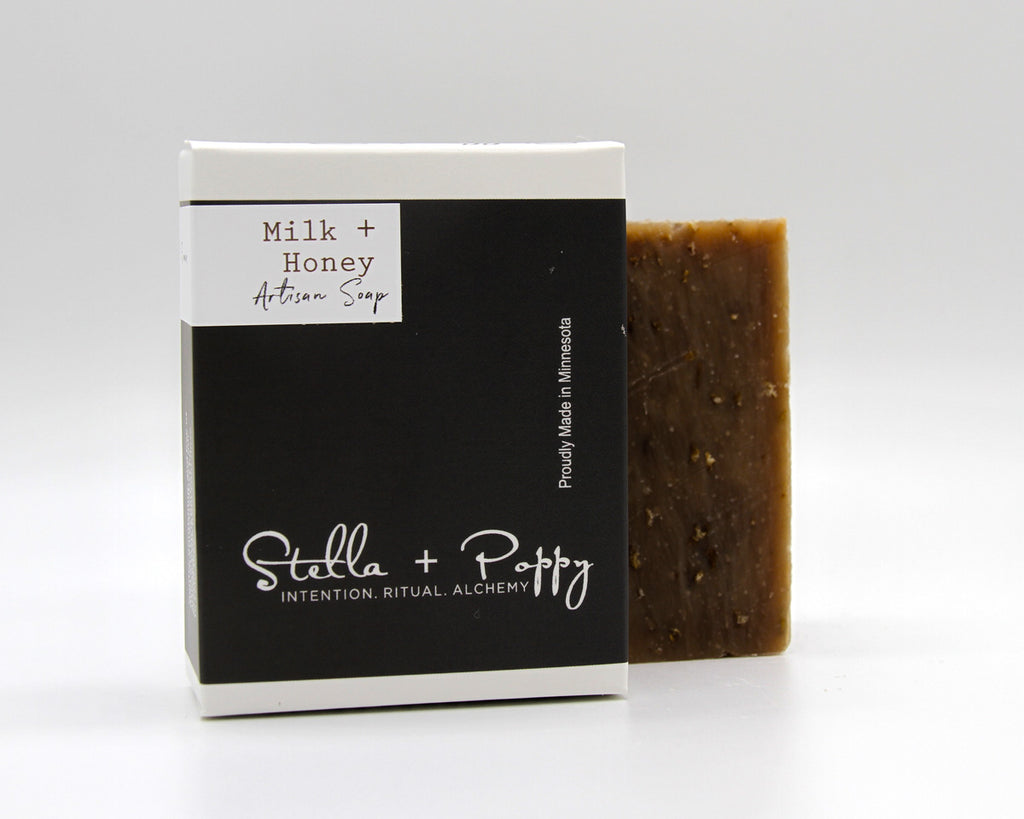 Soothing creamy goats milk soap, with a sweet milk and honey scent.
Our gentle soaps are handmade using a recipe of organic oils, herbs, botanicals, and clays- some grown right on our farm in Minnesota.
Each of our beautiful soaps is made using the artesian cold process method so that they are naturally gentle on your skin.
Ingredients: Saponified oils of organic olive, organic coconut, & cocoa butter, castor oil, *phthalate-free fragrance oil, Goats Milk, Fragrance, Oatmeal, Honey
Handmade in Granite Falls MN
5 oz.